Travelling to Bijeljina should not present difficulties, because of its geographical position. It is possible to come by car from many European countries or by regular daily bus lines from Munich, Vienna, Budapest, etc.
There is also the possibility of arrival by five international airports.
IMPORTANT NOTICE:
Dear colleagues, delegates, participants, competitors
Everyone who wants to be provided for transportation from the airport to Bijeljina please send us your arrival information (time of arrival, return time, flight number, name of the airport) no later than 15.08. to the email address:
coupemondiale2023@gmail.com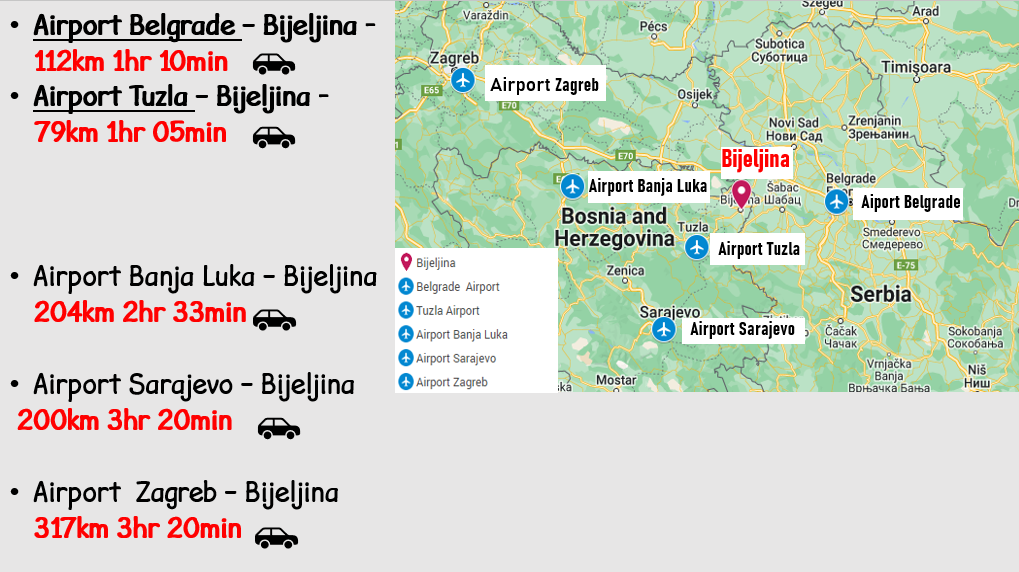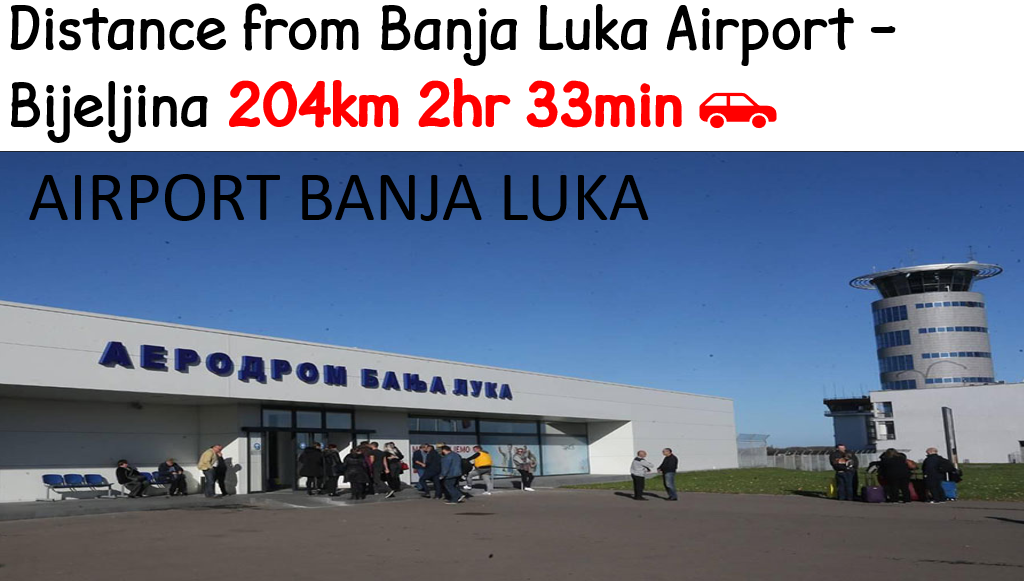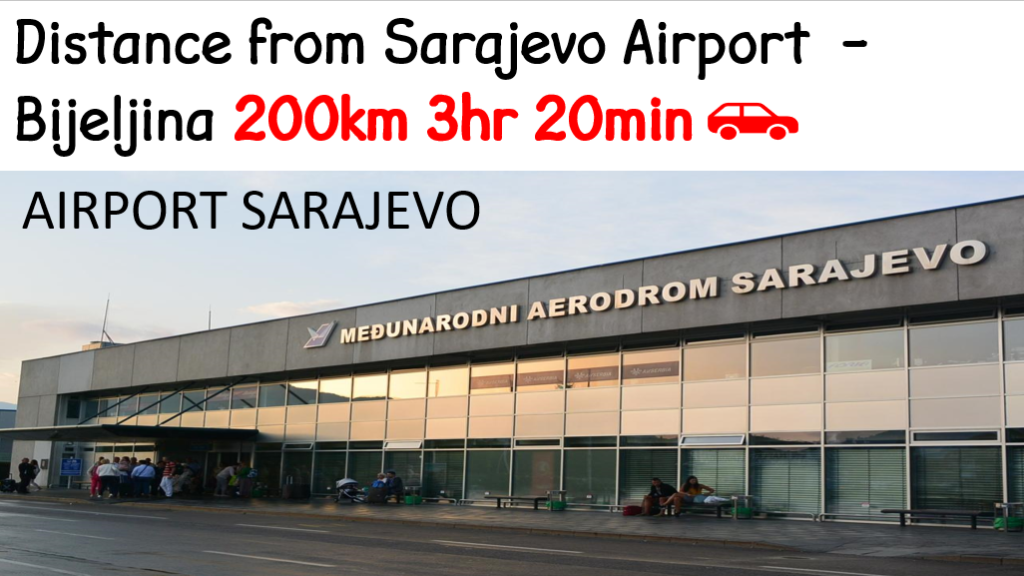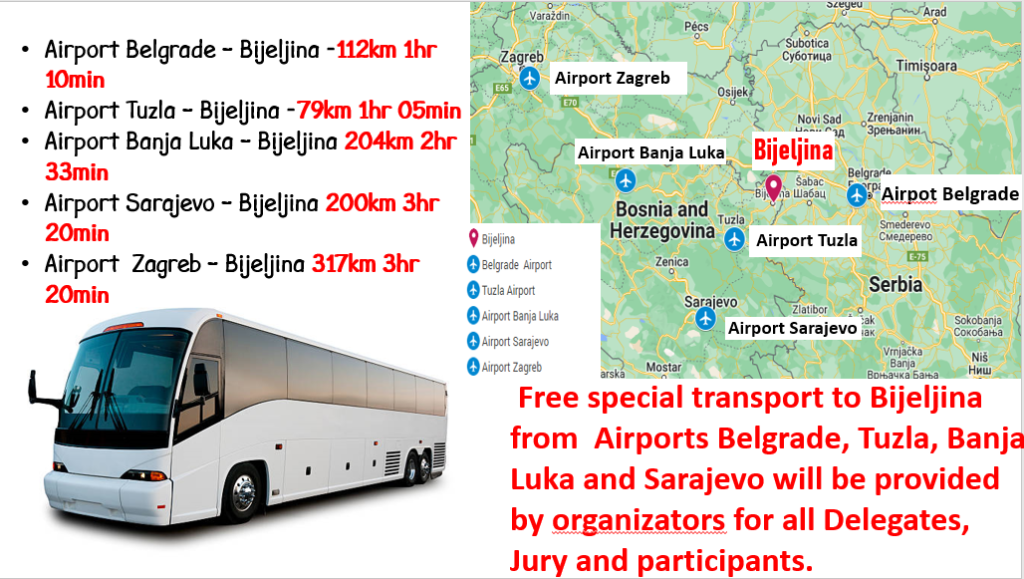 Free special transport to Bijeljina from Airports Belgrade, Tuzla, Banja Luka and Sarajevo will be provided by organizators for all Delegates, Jury and participants.
IMPORTANT NOTICE:
Dear colleagues, delegates, participants, competitors
Everyone who wants to be provided for transportation from the airport to Bijeljina please send us your arrival information (time of arrival, return time, flight number, name of the airport)no later than 15.08. to the email address:
coupemondiale2023@gmail.com